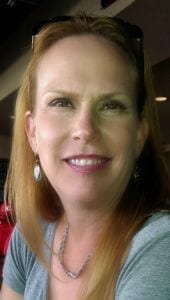 Welcome to RYouReadytoOrganize
My Story
My name is Rebecca Phillips offer you Simple Ways to Declutter and Organize Your Home. Having been an organization guru for over 30 years, it feels natural helping individuals, groups and small companies reorganize their homes and businesses.
My widowed mom worked three jobs, raised two sons and myself. She had very little time to do anything else but sleep. At this young age, I began taking on tremendous responsibilities-home making, grocery shopping and ironing, and cooking. This was fun to me. Most of my friends were outside playing with their friends and sports while I was inside planning and taking care of the home for my mom and two brothers. It was a joy. Tough, but rewarding!
As a young girl, my mom was widowed and we both tried to keep track of my two brothers. She worked three jobs and was so tired when she came home, the last thing she would want to do was declutter and clean up after them. She loved to cook and her energy was spent doing that each night before she fell into bed. I began to enjoy trying to put things "in their place" so to speak.
After lots of practice and input from mom, I was decluttering, cleaning and organizing the whole house. As soon as I could drive, I shopped for the groceries and household goods. I will never forget the first time that I shopped for groceries. It was so overwhelming-all of the stuff I just kept going up and down the aisles and finally a nice employee helped me find everything. What a relief. It takes patience and practice, but now everything about decluttering and organizing seems like a breeze.
Simple Ways to Declutter and Organize Your Home
Why work with me?
I have:
a wealth of experience and love helping folks solve problems.

a love for helping others declutter and organize. There is nothing like hearing how people feel when they take back their home and love being there.

a crafted proven practical process that is easy learn. The process builds momentum in people to create the motivation needed to stay organized. The excitement builds over time and the feeling of control maintains that momentum. You feel odd when you home becomes cluttered again and you know what to do to keep in organized. The mindset that you create begins to shift naturally not just because you read about it or are told to do it, but because you feel the reward and natural rhythm of keeping organized.

a feeling of pride and accomplishment that maintains my love for an organized home. Find anything at your finger tips and increase productivity doing simple or complex home projects quicker and more effortlessly.
Decluttering and re-organizing can be challenging at first. However, it is easier to do if you have simple steps and a regular routine to stay organized. This program offers simple ways to declutter and organize your home. Helping folks learn to make a mindset shift and learn a new lifestyle where they stay organized is my passion. An organized home increases productivity and there is more time to do fun things. With more and more practice, as you move from room to room, your rhythm and groove grows and it takes less and less time to declutter and organize on a regular basis. Learn more and get started -click here for more info and start decluttering your home!
---
---