Hi, My Name is Rebecca Phillips, MSW
Professional Home Organizer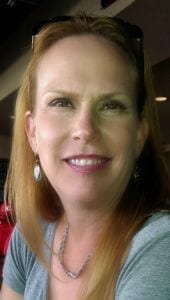 Welcome to my website. I have a confession to make. I love to declutter and organize. Yes, I know. You may be saying that you would rather do anything else but organize things. I live to organize my things and help others declutter and organize theirs.
My name is Rebecca Phillips and I am here to offer you Simple Ways to Declutter and Organize Your Home. Having been an organization guru for over 30 years, I have helped individuals, groups and small companies reorganize their homes and businesses. I discovered this at a very early age, at around age 6. My widowed mom worked three jobs, raised two sons and myself. She had very little time to do anything else but sleep. At this young age, I began taking on tremendous responsibilities-home making, grocery shopping and ironing, and cooking. This was fun to me. Most of my friends were outside playing with their friends and sports and I was inside planning and taking care of the home for my mom and two brothers. It was a joy. Tough, but rewarding! Click that button to get free organizing tips and tools every week or so directly to your inbox!
Why work with me?
Because I have a wealth of experience

I love to help others declutter and organize. There is nothing like hearing how people feel when they take back their home and love being there.

I focus on you and your families overall well-being and how it is affected by clutter

I help you maximize how each room improves your overall well-being

I have a crafted proven practical process that is easy learn. The process builds momentum in people to create the motivation needed to stay organized. The excitement builds over time and the feeling of control maintains that momentum. You feel odd when you home becomes cluttered again and you know what to do to keep in organized. The mindset that you create begins to shift naturally not just because you read about it or are told to do it, but because you feel the reward and natural rhythm of keeping organized.

The feeling of pride and accomplishment also maintains your love for an organized home. You can find anything and increase your productivity doing simple or complex home projects.
Declutter and Organize – Here's  the deal:
Change your mindset to become a successful, master declutterer and organizer.

Learn the successful way to declutter and keep your home that way.

Spend time enjoying organizing your home the way you want to and love your home again.

Maintain a decluttered and organized home for life!
I enjoy decluttering any area of the home. I specialize in closets, cabinets, kitchens and offices. Contact me today to set up a virtual chat to talk about your journey!
I am passionate about simplicity and being organized. Not just for the sake of it, but if you can see the things around you that matter most, you are happier and more productive. Simple as that.
Don't get me wrong. I like things. Yet I know that I love a few things and that I want to see and use those things most. Sometimes, depending on where we are in life, we gather too much of our stuff and others stuff and just keep gathering, and gathering and gathering. Click that subscribe button to get free organizing tips and tools every week or so directly to your inbox! 
It's time to take back your home (or other environment i.e., office, garage, basement, cabin, other….) purge those things that are lying around and not being used and live with the things that you love and will use on a regular basis. Click the links below and follow me on Facebook, Instagram and Twitter for more useful tips. See you soon!