Simple Ways to Declutter Your Home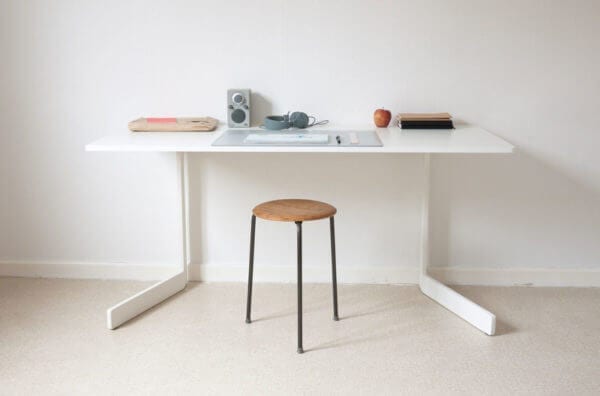 Clearing clutter in your home does not have to be overwhelming. In fact, most people believe this myth. Even the most cluttered home can't stand up to simple, daily small acts of decluttering. The clutter begins to dissolve before your eyes and your motivation becomes stronger and stronger. You become more and more accustomed to just automatically decluttering small areas of your home a little at a time. Your mindset changes and you get it-there are simple ways to declutter your home! You can start to envision the home that you always wanted.
The Mindset Shift
The decluttered mindset is a lifestyle choice. It's a simple routine taken in small steps. Pulling things apart and putting them back together again does not happen overnight.  I don't like to have more and more things lying around. I like lots of space. Space to live comfortably in my home. Imagine rediscovering all of those things that you truly love when you begin to declutter. The excitement builds when you find those important things you bought to use each day or on a regular basis. I buy things not only to feel better but to use them a lot. That is one reason that I love to declutter. I bought those things to use often. Not to just lie around or get tossed into the back of the closet. They are supposed to make my life easier and fulfill my needs. Time to start using simple ways to declutter your home. Subscribe to receive free a free morning and evening routine checklist and free organizing tips and tools every week or two directly to your inbox!
The Hardest Step
Little by little, your home becomes cluttered over a period of time and you become overwhelmed and give up because you are mentally and physically exhausted. You may try spending the weekend decluttering the entire house. Here is the hitch. The first sweep in decluttering is the hardest. The first 15 minutes can be the most challenging. If we stick with it, the momentum builds and we continue a little at a time. We need to get our arms around things that can be emotional and personal. Those tasks are always the hardest. Those folks that have decluttered homes deal with it a little bit each day so it does not take over their lives.
The Facts-Lift Stages
Most people go to a trade school or college

Most build a family

Have children or like me become stepparents

Buy things for their home, children, and relatives

Rarely purge things

Then the children buy things. A lot of things.

They then go to school and you get to store these things

Our parents may need care and you adopt some or all of their things

It goes on and on…….
Three Bits of Advice-Simple Ways to Declutter Your Home
Start SMALL! Declutter only one and only one area of your home at a time.
Think POSITIVE! Be kind to yourself. Don't tell yourself that you are a bad or terrible person for having a cluttered home. Life happens and we all accumulate things over time. Marriage, children, grandchildren, etc. Unexpected life events can also cause chaos and clutter.
COMMIT! Commit to decluttering one area each day. Schedule the time to declutter each day. I do this after my water and coffee first thing in the morning for 30 minutes. It becomes a comfortable habit. And I love how it looks and feels when I get done. Just 30 minutes-you and your home are worth it!
Read more ways to declutter on my blog how to sort the easy way with simple proven tips. Don't kill yourself trying to find the best and most effective ways to declutter and organize your home. Read more on the blog to find out how…
 Subscribe to receive free a free morning and evening routine checklist and free organizing tips and tools every week or two directly to your inbox!
See you soon…