Declutter and Organize the Closet
Folks want to talk mostly about their closets when it comes to decluttering their home. There is a central point here. An organized closet saves lots of time and money. Everyone spends sometime organizing what they will wear each day. Out of all of the areas that I write about, most people ask me to help them declutter and organize the closet.
No matter what you do for a living-an executive, and electrician, a stay at home mom. Everyone needs to be able to go to their closets and see everything that they own in an organized fashion. Putting your closet in simple order is not as hard as it sounds. Here is a suggested way to structure things: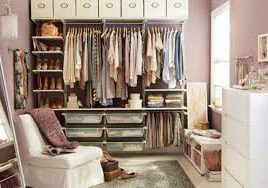 Design Your Closet-Declutter and Make Areas for your Outfits. Don't just put items in their. Think about your clothes in categories.
Here are some ideas:
Do you war mainly uniforms?
Do you like coordinated outfits?
Do you have luxury pieces?
Slightly worn clothing?
Putting pieces into sections or areas of your closet will not only help you see what you have but help you get dressed faster in the outfits that you like the most. You will feel terrific and more put together no matter what your style!
To help you declutter your closet, I have included a flowchart from passionforfashion.dk that will make it easier to decide what to keep and what to donate or toss. Click here for a chart to help you declutter and weed your closet from Passion for Fashion-Weed the Closet and a link to a wonderful article explaining the value of needing only 19 pieces of clothing and have a fabulous wardrobe How to Get Ready Faster Curated Closet
I know that you can't wait to try this program out. I know that I am off to check my closet and use this method. Find your fashion niche and declutter that closet. Your clothes will thank me for it!
Using Apps to Declutter and Organize the Closet
Here are some apps that you can download to help you organize your wardrobe. Discover clever tools to keep your closet organized. Thanks to a friend Anna Sonidsson and InStyle, I found these smart apps to organize your wardrobe. I mean I could definitely use these!
BY: CHRISTINA SHANAHAN, InStyle
ClosetSpace
Upload photos of your newest purchases, along with snaps of the items already in your closet, to create a clothing and accessory catalog. Once your virtual closet is complete, the "My Outfits" feature helps you craft perfect pairings based on color, cut, and your personal taste. Worried about repeating an outfit? The app (free at itunes.com) even connects with your Google cal to note the date each look (complete with accessories) was worn.
Cloth
Snap selfies in your favorite looks, then save and categorize them in the app (free at itunes.com). Cloth archives your outfits, then uses real-time weather data to give you appropriate suggestions based on the day's forecast. Need a little inspiration? You can also browse a feed of trending street style shots.
Stylebook
Import your favorite pieces to plan outfits, make vacay-packing lists, and keeps tabs on your old classics and new purchases. The app ($4; itunes.com) tallies how often you wear each piece so you can prioritize what to keep and what to ditch when it comes time to purge. Here's where it gets really good: If an outfit leaves a little something to be desired, you can shop for additional pieces directly through the app and see how new finds fit in with your favorite looks.
Read more here in my blog on tips to declutter your home RYouReadytoOrganize? and subscribe to receive free a free morning and evening routine checklist and free organizing tips and tools every week or two directly to your inbox!
The Simple, Easy to Use Generic Plan for Decluttering Your Home RYouReadytoOrganize? Honestly, who likes decluttering their home (well, actually, I do!)?  It can be the most…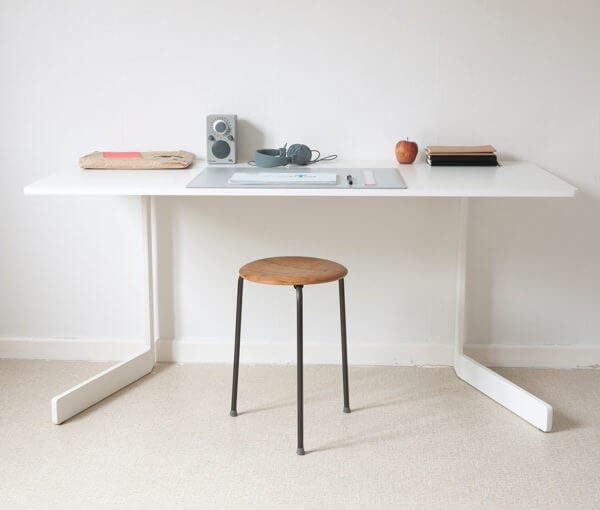 RYouReadyToOrganize? Simple Ways to Easily Declutter Your Home Decluttering your home does not have to be overwhelming. In fact, most people believe this myth. Even the…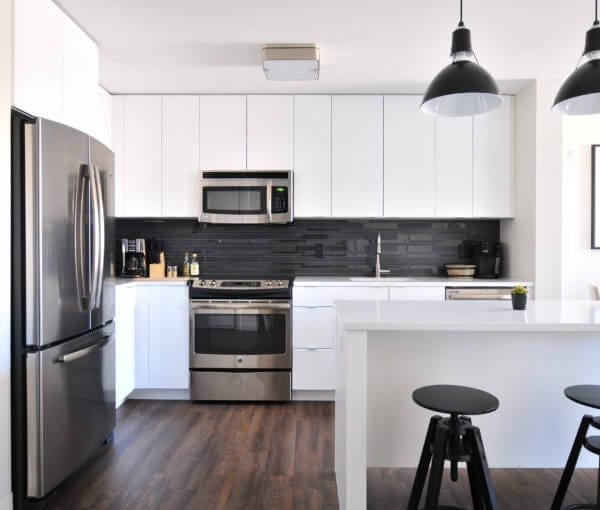 Spring Cleaning I want to share a spring cleaning secret with you that will help you save time and money and guarantee a clean organized decluttered home….