Start Your 2021 Indoor
Garden Plans for Any Budget…
with little time and effort. You will be amazed at how easy it can be to brighten up your home and jazz up your favorite meals with healthy, homegrown herbs…
How exciting you're interested in starting your 2021 indoor garden plans. It's a great option if you live in the inner city or an apartment, or just want a small indoor garden that is quite easy to maintain. And, if you live where it gets super cold in the winter, you can grow a small winter garden too. We grow some sort of small garden indoors all year long. Such a healthy way to get your veggies and avoid chemicals and/or toxins and stretch your budget.
Here are the main things to consider when getting started with your 2021 indoor garden plans:
1. Where to grow? Try and find a window with great sun exposure. Plants need at least three to five hours of continuous sun to thrive. Position plants that need more light directly in the window and those that need moderate sun further back from the direct light of the window. This takes just a bit of patience, and you will find your perfect spot for each plant.
2. Space Use an inexpensive plant stand, wall unit shelf, or small bookshelf. Almost any shelving will do. Take a look around and see what you can use that you already have. You will be surprised at what treasures you have and really don't need a special stand. Make sure you use waterproof cabinet liner on wood or other surfaces as well as pot plates under your plants to protect your furniture.
Here are a few if you need to purchase one or two:
3. Lighting Near any window that gives 3 or more hours of the sun works great for most plants. Some need more. The amount needed will be on the plant or on the seed envelop.
Grow Lights  You can take the guesswork out of lighting by using a good quality grow light. Here are two of the best grow lights around and fit into almost any small space. Packs just the right amount of sun for almost any plant.
4. Supplies
We all need a pretty garden set that does it ALL! No more hunting and pecking trying to find the right tool for the right job!
Hydroponics anyone??? The most simple, comprehensive, complete simple indoor garden kit to get you going. They take all the guesswork out of growing a fabulous indoor garden!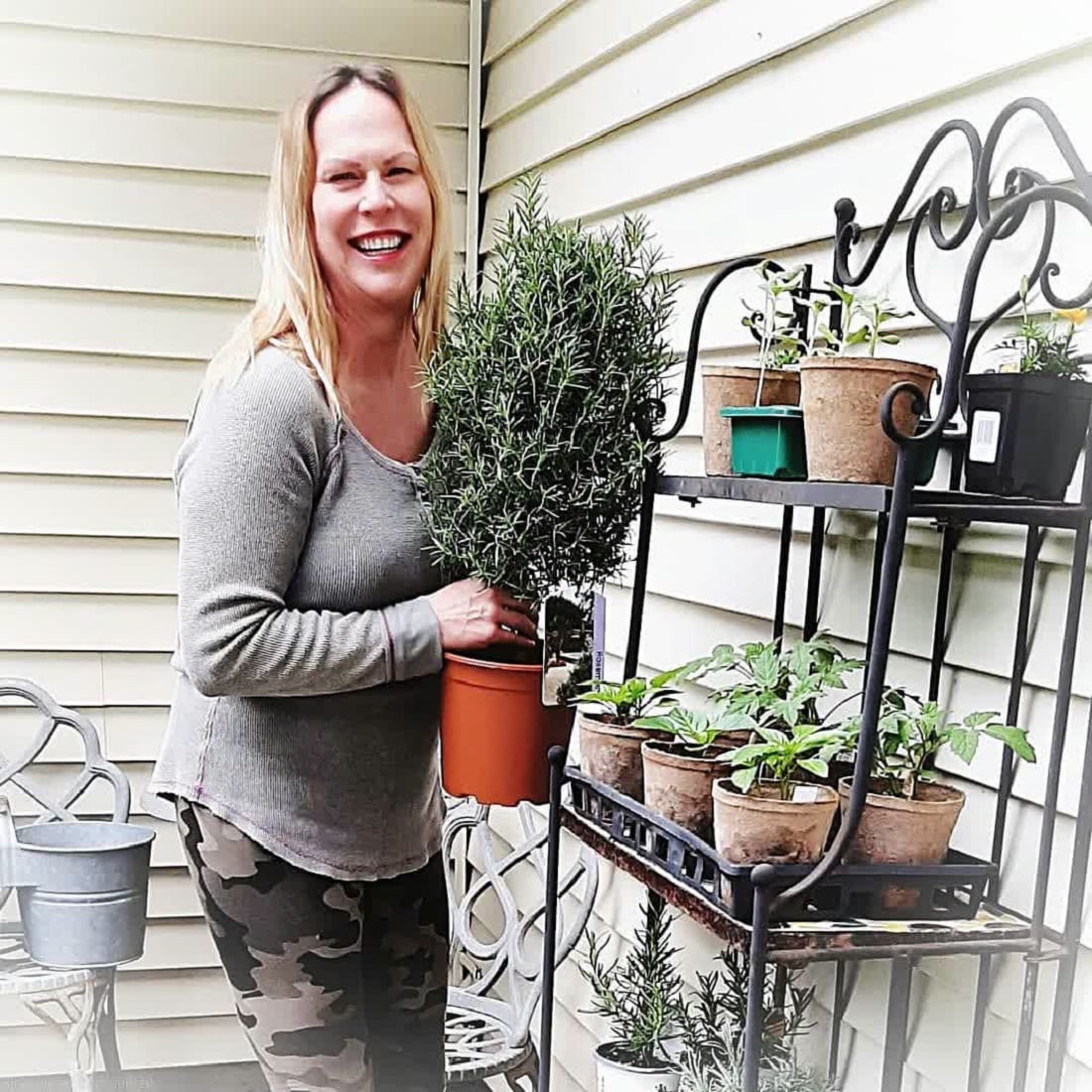 5.Water and PH Testing It's important to take the guesswork out of how much water and how high or low the PH is in your plants!
6. Feeding
All-purpose food or specialty food?  I believe in good high-quality all-purpose food. Unless you are going to grow exotic plants. Get slow-release pellets to take the guesswork out of it and add just the right amount of food each time.
7. Care in between- leave them alone. Keep to your schedule. Simple as that. Use a simple pad of paper to make a schedule or better yet, write it on a wall calendar. That's the way I keep on track. You can use your cell and reminders, but wall calendars work great for me. Or, ask Alexa to remind you. 🙂
8. Air Circulation-not too much. Avoid drafts at all costs. Indoor plants aren't made to tolerate wind and drafts very well.
9. Pollinate tomatoes and peppers. Use a cue tip from one flower to the next to pollinate your plants. Click to learn how…
10. All things considered… Indoor gardening is super simple and inexpensive to set up and maintain. Email me, co*********@gm***.com, if you have any questions or need further tips on keeping your indoor garden thriving for years. I'm available for coaching if you need more help. Again, I am here anytime to answer your questions.
For more home design and gardening ideas, subscribe to the monthly free worksheet and newsletter here!
Hop over the gardening section of the blog and grab more awesome tips to start and maintain a beautiful garden, no matter what your taste or budget. We have it covered.