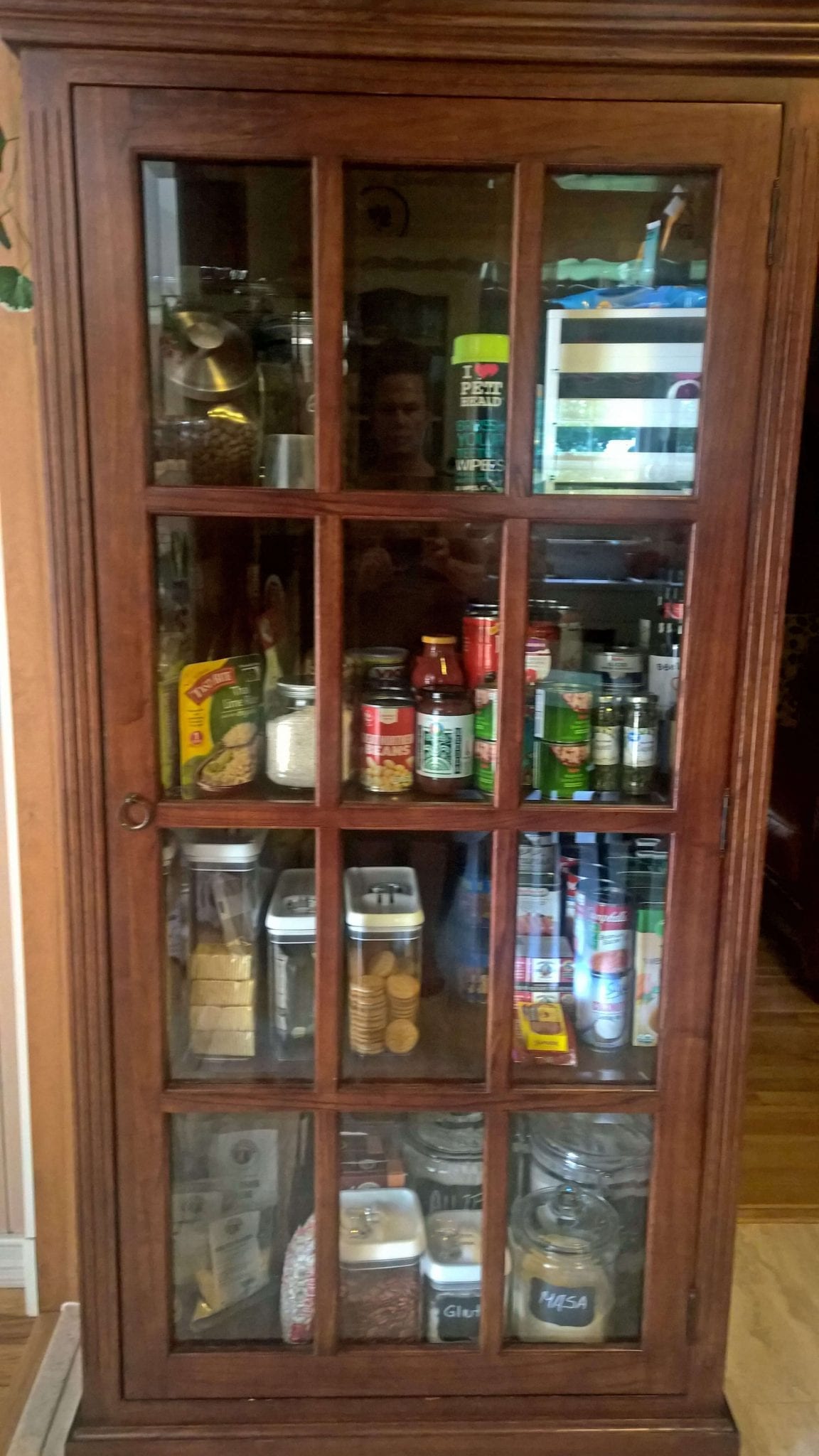 Get that pantry ready for the holidays
Yes, the holidays are two months away. Unbelievable. I would be remiss if I did not start the holiday prep cycle with cleaning out your pantry and kitchen drawers. So it's time to get that pantry ready for the holidays.
First things first-Weed!
Go through your entire pantry. I have a small kitchen, so my pantry is a nice armoire that I bought at some years ago. Here is a search that I did on armoires with glass doors.  Since I don't have much cabinet space, this beauty comes in real handy and holds almost all of our dry and canned food. It also looks very charming in the kitchen and I have gotten lots of compliments on it.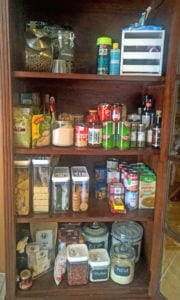 How I Weed and Get That Pantry Ready for the Holidays
When you think of weeding, I want you to start with the outdated items-then toss. Second, weed out the items that you won't eat or don't really like. You can donate these to the local food bank. Then take each shelf and designate a theme. My pantry shelves are:
Dog Food
Canned Food
Dry Food/Snacks/Soup
Baking
I don't label my shelves as all of the kids are grown. But if I did, I would definitely give them labels and designate one entire area for healthy snacks and lunch items.
Pantry Tip
Hack: I always check my pantry when I am making my grocery list so I never buy what I don't need. I don't use apps or lists as it changes to often. If you need to, snap a picture of it like I did (pic here) before you go to the store. You can then look at the picture and viola, you have a snapshot of all of your pantry goods.
A Special Place for Holiday Cooking Items
Next, make an area in your pantry for your holiday meals. This makes the prep and cooking easier as all of your canned and dry goods for your holiday meals are in one area of your pantry.
Another good idea to save time in the kitchen-clean out your drawers. Weed your "thingamabob" drawer as you will want to have all of those assorted items at your fingertips.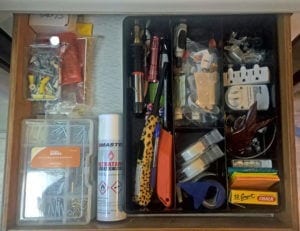 Another great tip for getting ready for the holidays is to prepare homemade stock in advance and freeze it. Have you ever had mashed potatoes with homemade veggie stock? Delicious. For more tips and simple ways to organize your home, head over to the blog. And be the first to see all of my helpful tips
Caring is sharing. Click to tweet this post if you found it helpful
Click To Tweet