The Easiest Effortless Homemade Yogurt You Will Ever Make
---
I'm here today to sing praises for this recipe- effortless homemade yogurt.
BUT, IF YOU LEAVE WITH JUST ONE THING TO DO AFTER READING THIS POST, GO BUY AN INSTANT POT!
Last year, I took the plunge. I bought an Instant Pot.
As an avid cook, it was the best decision I have made in a long time. I immediately jumped on YouTube and started watching one Instant Pot video after another. I really wanted recipes and tips on stews, soups, chili, and YOGURT! I have a cool section of my site called "The Green Kitchen". And I am proud to add this recipe to it and share it with you! 
We love yogurt. Not only does my husband take it to work each day, but I also use it in a lot of my recipes. Recipes that call for cream, sour cream ricotta, or anything creamy. Especially, TACOS!
But, my first impression of the YouTube videos out there on Instant Pot Yogurt was underwhelming. To say the least. They pushed sauteing or boiling the yogurt on the BOIL option. Then cooling the milk down. No way.
When you make yogurt. You only need to bring the temperature to 180 degrees. Not to the boiling point. Something was not right. And then…
I used my keen cooking sensibility. I went on and found more practical info on making yogurt. And it was a game-changer. Something that makes this recipe so easy is ridiculous!
---
HERE IS HOW TO MAKE EFFORTLESS HOMEMADE YOGURT
1. Ingredients- One gallon or one-half gallon of organic milk, one cup of organic plain yogurt
2. Place milk in Instant Pot. Press the Yogurt button until it says BOIL. It will reach 180 degrees and turn off.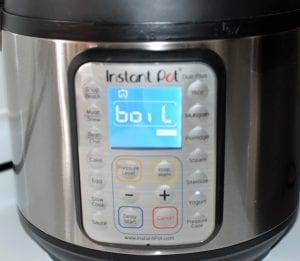 3. Take the pot with the milk out of the instant pot, using oven mittens, and set it on the stove to cool.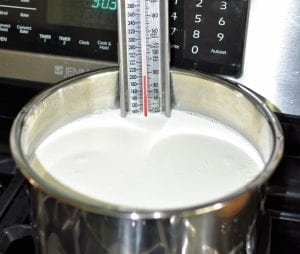 4. Use a candy thermometer to watch the temperature lower to 110 degrees. Should take about 40 minutes.
5. Add 1 cup of organic PLAIN yogurt and whisk to combine thoroughly.
6. Put the pot back in the Instant Pot.
7. Push the Yogurt Button for the desired amount of time you want it to rest at 90 degrees. I let it rest for 24 hours. This produces the richest, creamiest yogurt. If you like your yogurt thinner, let it rest for 8 to 15 hours.
8. Remove the pot and strain. I have two great yogurt strainers in my Amazon store under the Kitchen category. One is an all-in-one plastic bowl that you just pour the yogurt in. I use the cloth strainer and a pot.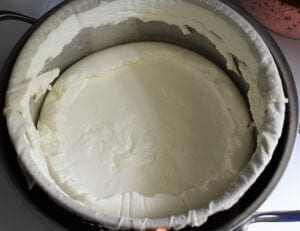 9. Once placed in your yogurt strainer, place in the fridge for 10 hours or overnight.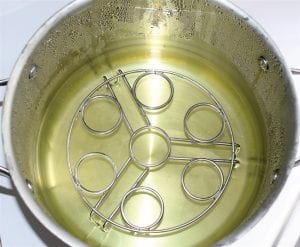 10. Pour into containers (I love mason jars) or a big Tupperware dish with a lid.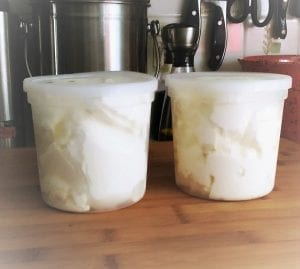 11. Enjoy. Now wasn't that easy?
Not only was it easy but here are the many benefits to making effortless homemade yogurt:
Use organic milk. There are no hormones, additives, or chemicals.

It tastes better than store-bought yogurt.

The consistency is so creamy. Like sour cream. But not sour.

It's versatile. I use it as a replacement for buttermilk, sour cream, cream, and anything that needs milk.

It's easy to make.

It's healthy. Please consider using organic milk. It's just plain better for us.
You're off. Now go buy an Instant Pot.
---
If you love this recipe, subscribe to free monthly declutter worksheets right to your inbox:
Drop me a comment. Tell me if you made this recipe and what you thought of it. I love to hear from you! And if you loved this post click the social media link buttons on the left and share it. You can follow me on social media using the buttons on the top right of the page. I would love to see you there. Until next time…Oh, I will share a free worksheet for cleaning our grills soon. So sign up now. This worksheet goes away at the end of the month.