So many times we yearn for a tidier home. Where to start? Where to begin. I have some must-try organizing hacks you may not have thought of. This post will help you with these two critical questions. For all of us, we start with WHAT WE ALREADY HAVE to streamline our storage and get things put away in an organized fashion.
What do I mean by "What we already have"?  One of the biggest tricks that are overlooked in my Must Try Organizing Hacks You May Have Not Thought Of that I always recommend to my clients and audience is to start where you are at. Or, use what you already own. Resist the urge to go shopping for more stuff or storage items until you have thoroughly looked around and are using what you have at home. And believe me, we have a lot of items lying around that we can use now to declutter and organize our stuff. And take a chance with Must Try Organizing Hacks You May Have Not Thought Of!
So, what do we already have that will help us tidy up and make more storage so we can put our stuff away. The key here is put away. Make more room to breathe and to move. Open spaces give us a sense of calm and confidence. Let's get started!
Must-Try Organizing Hacks You May Have Not Thought Of
You don't always have to invest in an expensive organizing system to solve these storage headaches. Sometimes the perfect organizer for the job was originally designed for something else entirely, and a little creative thinking can make it work in a whole new way. Look to other areas of the house for objects you can repurpose as storage solutions in your bathroom, kitchen, entryway, and bedroom. With these clever organization hacks, you'll never have to hunt down your keys or favorite lipstick again. First, identify your top three organization goals/priorities. Then, set a date. Try not to overthink or take a lot of time planning this step. Here's a clever Must Try Organizing Hacks You May Have Not Thought Of list :
S: Sort like with like.
I: Identity what to keep.
M: Make a home for it.
P: Put it into containers.
L: Label it.
E: Establish a routine. **
Must-Try Organizing Hacks You May Have Not Thought Of:
The first step is sorting and decluttering. Choose a regular (I recommend weekly with your cleaning schedule) routine to sort and you won't fall behind or start to see piles develop throughout your house. Then…
When choosing containers, when you need to quickly access the items inside them, choose see-through containers. When you just need to store them out of the way, choose wicker or some other material and just hang a simple label on them for easy access.
Use mesh files for anything you can. I use them for pans, purses, towels, and anything else that will fit. They fit in tight spaces and are see-through. Brilliant!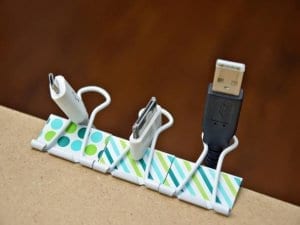 A great Must-Try Organizing Hacks You May Have Not Thought Of! Use over-the-door mesh shoe organizers anywhere you can. Overall your bedroom doors and bathroom doors. They are perfect for storing lots of items in a tight, unused space.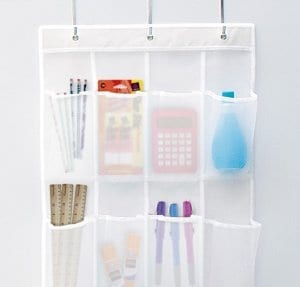 Use binder clips to organize all your cords. Simply insert the ends through the loops and clip and voila!
And…don't forget to celebrate your wins. Take pics and videos of your accomplishments. Post before and after shots and brag a bit about how fabulous you are. We all need a little inspiration!
For more home and garden inspiration, join the community. You get free monthly downloadable worksheets and tips each month and live classes on Instagram!
Join here and grab your free membership and monthly downloads:
And, contact me with more questions or if you need one on one coaching to get started. I can always be reached at re*************@ry*****************.com. Remember, we always do more when we are having fun. So download your favorite motivation playlist and get organized!!!