Midlife Revolution
What does it mean to be FIERCE at Midlife?
This post is about a powerful movement that I consider to be paramount-the Midlife Revolution.
Now, you all know that my business is about productivity and the power of organization. What can be more powerful than being our most productive at age 50 and beyond?
Exactly one year ago today, the Midlife Revolution began with an organic, grassroots campaign called The Fierce 50, a movement that promotes women's best lives after age 50 and beyond. Since that time, we've been humbled by the response and the evolution of a movement to shift the perception of women at midlife and beyond.
As this community has naturally opened up to all women at midlife and beyond, we have changed the name to Forever Fierce but kept the original intention to place a fresh, vibrant, and empowered frame around women who have reached the inflection point called Midlife. With that intention in mind, we are introducing a new twist this year. Although the campaigns began with the Blogging Community, the message has always extended well beyond those boundaries. This year, we have chosen an exclusive and intimate group of non-bloggers who have shown their dedication to lifting and empowering women at Midlife and beyond.
To show my sincerity in removing all boundaries in our group, I have offered to serve the Midlife community at large by using my blog and business to share other women's voices. I am delighted to introduce you to a group of inspiring women who we find to be powerful influencers in their own right. I believe that a blog is a means of creative self-expression and I couldn't be more excited to utilize RYouReadytoOrganize to share the powerful voices of these special women.
I invite you to read their stories by answering the question: "What does it mean to be FIERCE at Midlife?" To be forging a midlife revolution? Get ready as these Midlife Boss Babes may just surprise you with their profound wisdom that's been earned the hard way, through vast life experience. It is the one thing in our culture that tends to be undervalued yet cannot be bought and must be earned.
We have chosen an intimate group of heart-centered women from The Forever Fierce Community, chosen not for the size of their following, but rather the size of their hearts on our campaign page. This year, these women are here to serve Midlife women who are influential in their own way. We know that every woman has a desire to be seen and heard, and we wish to honor them in our Forever Fierce Campaign 2018. The women who have been selected have dedicated themselves to serving the Forever Fierce Community, spreading cheer and uplifting women with their kindness and compassion.  Truth be told, that's the only thing that matters in life…a beautiful heart…and these women have that in spades! We are grateful to these Midlife women for sharing their voices by answering the question: What does it mean to be FIERCE at Midlife?
The gain for everyone-empowered, strong confident women makes everything in life a joy! To forge a midlife revolution.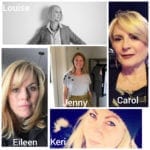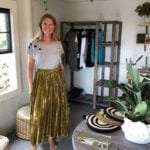 Jenny, 46, Instagram: @scandinavianstyleblog
I think a lot of women in their late 30's or early 40's lose contact with who they used to be. Be it because they are in the middle of a career or busy taking care of young children (or both), they often find themselves eating poorly and exercising less at this life stage which mostly leads to weight gain, lower self-esteem, and general unhappiness.
I know I did… But when I started feeling unattractive to the extent that I got afraid of becoming 'invisible', I decided something had to change! I tried out new sports and finally found one I loved (ballet) and I changed my (and my family's) diet. I started loving myself again (more than ever) and experienced an incredible boost. Life has never been better!
Therefore, I conclude that being fierce in mid-life has to do with taking care of YOURSELF not just your job or your loved ones! Keeping (or becoming ) active. Eating well by regarding the formula quality over quantity! Trying new things that you haven't dared before, when not now, when?? Staying up to date (nothing makes you look and seem older than being clueless)! And most importantly: HAVE FUN, ENJOY LIFE AND LAUGH (even if it's just at yourself, at least you'll be having a blast;-)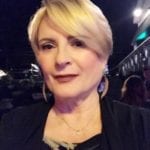 Carol, 70, Instagram: @Cfeline8
Being fierce in midlife means being confident. It means that you know who you are. You are ready to share your life's lessons with others, but always with love and respect.
You know your style and embrace it.  You know that you are unique and beautiful just the way you are. But you also know that you still have so much to learn. Being fierce means being curious.
You realize how important giving is and give back to your community in ways that are meaningful to you. Sharing your blessings is as fierce as it gets.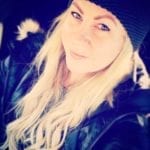 Keri, 45, Faith Over Fear
What does it mean to be fierce at midlife?
I was diagnosed with stage four breast cancer de novo last year on the day after my 44th birthday. Some may say it was the worst year of my life.
I say it was possibly the best.
I achieved complete remission in five months.
I was fierce in choosing my medical team. Fired two oncologists who didn't give me hope.
I was fierce with my research. I looked for thrivers and Radical remissions then became one.
I was fierce with my time. In one hundred years, this whole planet will be full of new humans. I'm doing all I can to make it better for me and for all of those future people.
I was fierce with my love. I hugged more and said "I love you" more.
I was fierce with my faith. I found Jesus and told everyone.
At age 44, I became fierce because I had to be. Now?
At 45?
I'm healed…. with a little bit of Liam Neeson fierceness when needed.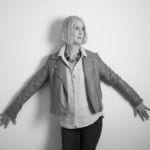 Louise, 51,
Fierce at this time in my life means being able to break away from the peer pressure that we midlife women still feel. It didn't stop once we left the school playground but haunts us now every time we are chastised for wearing stuff or looking a certain way that doesn't fit with societal stereotypes about midlife women. It means having the courage to plow a lone furrow even if it isn't what others expect. And owning it. And more than this, it means moving away from this hideous competition so many women engage in and building each other up every chance we get. As a psychologist, I know how powerful oppressed minorities can be once they are united in a common cause and this one – which reaches out to all women and urges us to unite – is going to have a massive impact!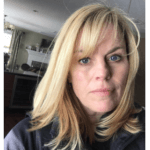 Eileen, 49
Every day we exist time has the ability to boil down our experience into deeper richer
meaning. Like creating a good gravy, the act of boiling down the stock and "reducing by half"
eliminates the watery irrelevant matter and leaves a full-bodied deliciousness. Over time our
lives are reduced by half–the reward is full-bodied midlife. Midlife women are voracious
women. We are mothers, wives, and workers who supported and cared for others. With the
energy of half a lifetime, we became focused, fierce, worthy in order to live out the balance of our
lives in a richness of our own making. There is no mistaking the stock of a woman who has
concentrated her life down to create a savory experience. We are unashamed, loved, resilient,
excited, original, and have never been so divine. We have made it to the main course, the table
has been set for us. It's all gravy from here. Read the full campaign post here.
What's next?
Embrace midlife and empower others to do so as well. We all enjoy life much more when we are happy and embraced.
Next on the blog, a free 30-day spring cleaning declutter challenge begins April 1st. I am sponsoring a free easy to use 30-day spring cleaning challenge starting April 1st. Sign up to be a part of this free challenge and receive my inclusive tips and methods for organizing your home!