Keeping your home organized
Don't we all want this?
Quote of the Week
Keeping your home organized is a mindset!
To enjoy good health, to bring true happiness to one's family, to bring peace to all, one must first discipline and control one's own mind. If a man can control his mind he can find the way to Enlightenment, and all wisdom and virtue will naturally come to him.    …Buddha
If you would rather listen to this post, head on over to my YouTube channel!
Well make it short but very sweet today with my topic "keeping your home organized"
As you all know this is a new business. One that I take seriously and want my community to have the best service and products for keeping your home organized. Ones' that work and that are affordable and easy to use.
As I have been pondering my next product, one that I plan to sell, I had a blisteringly simple thought. As a home organizer, I am here to instill that each and every one of you knows how to declutter and keep your home organized. It is my job to teach you that. I think about this often but realized today that I need to say it again. Why? I had a wonderful chat with a new friend-a life coach named Claire Southern from SOUTHERNLIFECOACHING. As Clarie and I chatted, it became clear to me that I need to restate my assumptions and beliefs about my community: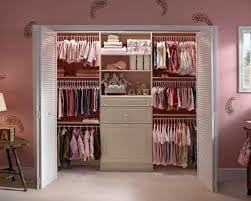 You have the skills to declutter and organize
The "sea of doing" and white noise can sabotage us
Decluttering seems impossible (but it's not)
It's easier to do nothing as we stay safe and avoid failure
We all have the intuition to organize ourselves and our home, yet don't listen to ourselves sometimes
It is my job to help each of you to find that inner strength
I can create countless checklists for each room for you all and it would do us no good until we learn to listen to our (organizational) intuition. We know that when things are monumental we must break them down into small tasks. And we have to work on these small tasks using a smart routine. A daily or weekly routine.
Keeping your home organized-the 80/20 rule
Everyone knows how to declutter; life and "white noise" get in the way. The "sea of doing" derails us from decluttering and organizing as part of our routines. Yep, ROUTINES!
Decluttering is the animal that must be tamed. It takes the lion's share of the time and labor up to 80%. It can seem daunting and impossible. But it is not. The answer, deduction-breaking down small areas and sorting and sorting and sorting. Until you end up with just what you regularly use and love.
The sorting is simple-sort a)keep because I use it and love it, b)donate/gift, or c)toss. We look at piles and think that there will never be enough time or enough energy to tackle them. But there is. JUST START! You will see the mess and clutter start to chip away and then there it is!
The stuff you love and want to use is right in front of you now. The fun begins! Now I can start to organize what I love and want to use. Viola…
Let's visualize this. You have spent three to four days decluttering that closet (click for closet checklist), and now you can see what you are keeping…those clothes you love and can make fantastic wardrobes and outfits from. What a feeling. Isn't that what this is all about?