Make your garage feel like a real room? Say what now? That's exactly what we are going to chat about.
Why not make your garage feel like a real room?
We deserve to enjoy every inch, every room, every single square footage of our homes. After all, we pay a high price for them. So why not make your garage feel fresh, clean, and cozy too? So where to begin? First, we need ideas. I do love to dive into a little Pinterest to get started. But then where do we go from there…?

Start at the beginning
Yap. I know. You've heard this one before. And it's true. Start with baby steps. No burnout allowed.
It's easiest to start taking everything away from one wall at a time and sorting. Trying to sort all four walls can drive us batty. And then we quit. Nope. So let's start with one wall. Sort by toss, keep (and with a good reason), donate, or sell. This is what I call my signature FOUR QUADRANT SORTING METHOD. And it works for any room.
If you start to pick up momentum after the first wall (pat on the back), then head over to the next one. And please recruit one or two very nice people to help out. Ones who are kind and will tell you the truth. In a gentle fashion. Now, keep GOING! The fun part is around the corner…
BAM. You have sorted each wall by toss, keep, donate, and sell. So there should be four piles in your garage. And the toss might be the biggest (or the garage sale) one??? Time to start planning. Here is what I would do in exact order:
Toss the "toss" pile
Leave the keep pile alone.
Take all the donations to one place and leave them.
Plan a very cool, simple garage sale. Caution, keep it simple and be ready to take anything you don't sell to the donation center you visited in step 3. No exceptions. Putting them back in the garage will totally defeat all the hard work you have done so far.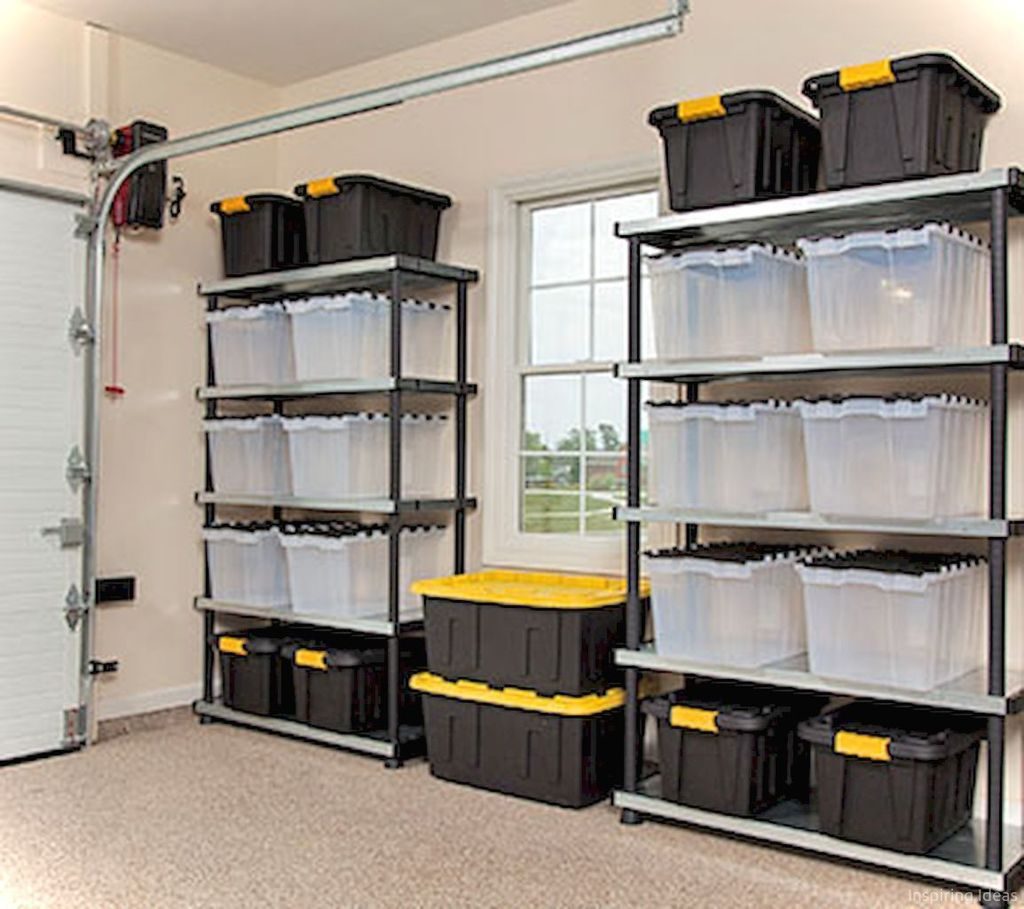 Shop this garage organizing system:
[show_shopthepost_widget id="4591478″]
Now comes the JOY!!! Setting up our new garage. But before we make it feel like a real room, we do need to clean it. Don't kill yourself. We just hose our concrete floor off, sweep out the water, and dust any cobwebs and dirt off of things. Viola! Ready to start planning for storage needs. Here are a few of the ideas we and some of my clients and friends use: (These are affiliate links which means I get a very small commission from whoever buys them. This small commission helps keep this blog going. Thank you so much for clicking and shopping these carousels and links)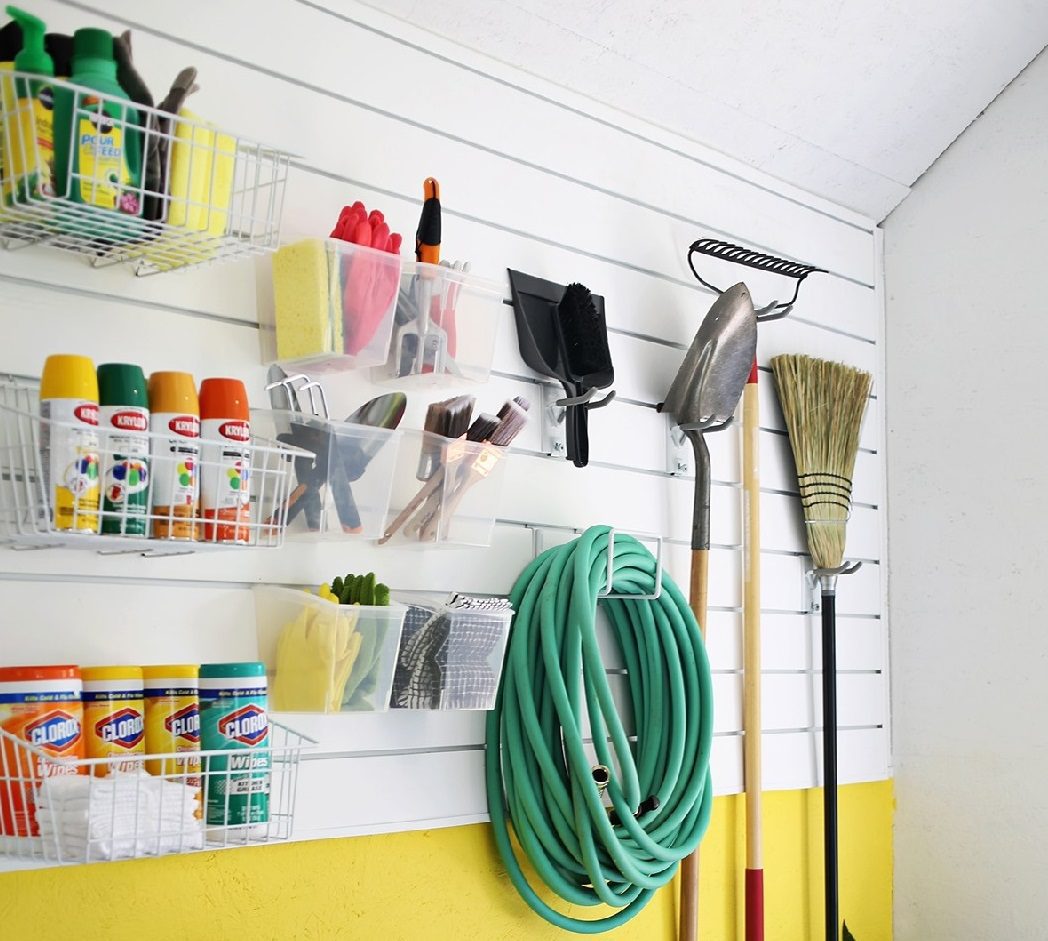 Shop this garage wall organizer:
[show_shopthepost_widget id="4591481″]
Grab some versatile storage bins that work in any room: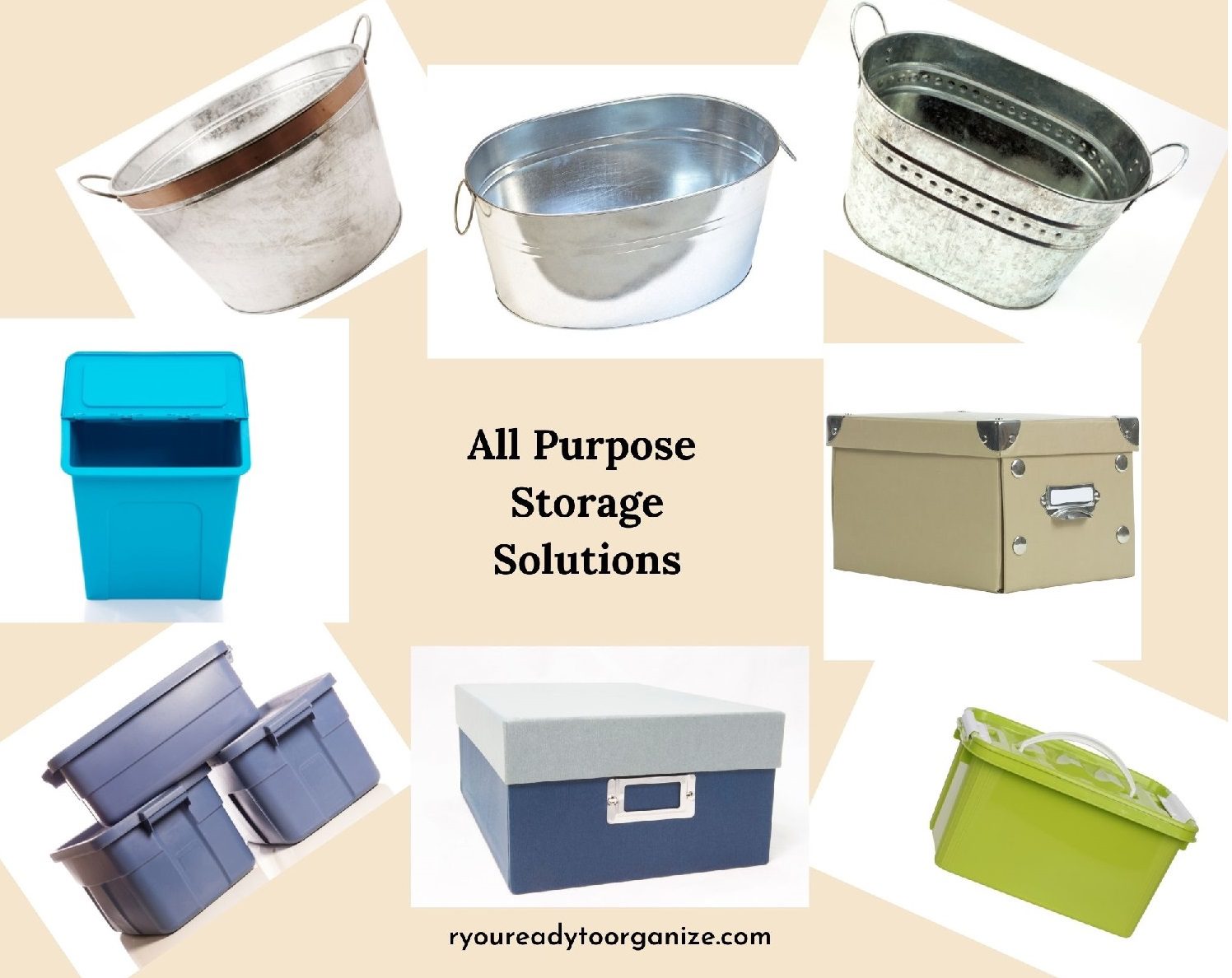 [show_shopthepost_widget id="4591485″]
[show_shopthepost_widget id="4591487″]
Want to declutter, organize, and improve each room in your home, subscribe to the posts and free worksheets (and live Facebook classes too)? Signup so you don't miss out on all the tips you will need to get and stay motivated!
Want more home improvement ideas? How to declutter, how to organize, garden, meal plan? Jump over to the blog and read what's in the library. Just use the "search-box" to find what you are looking for.